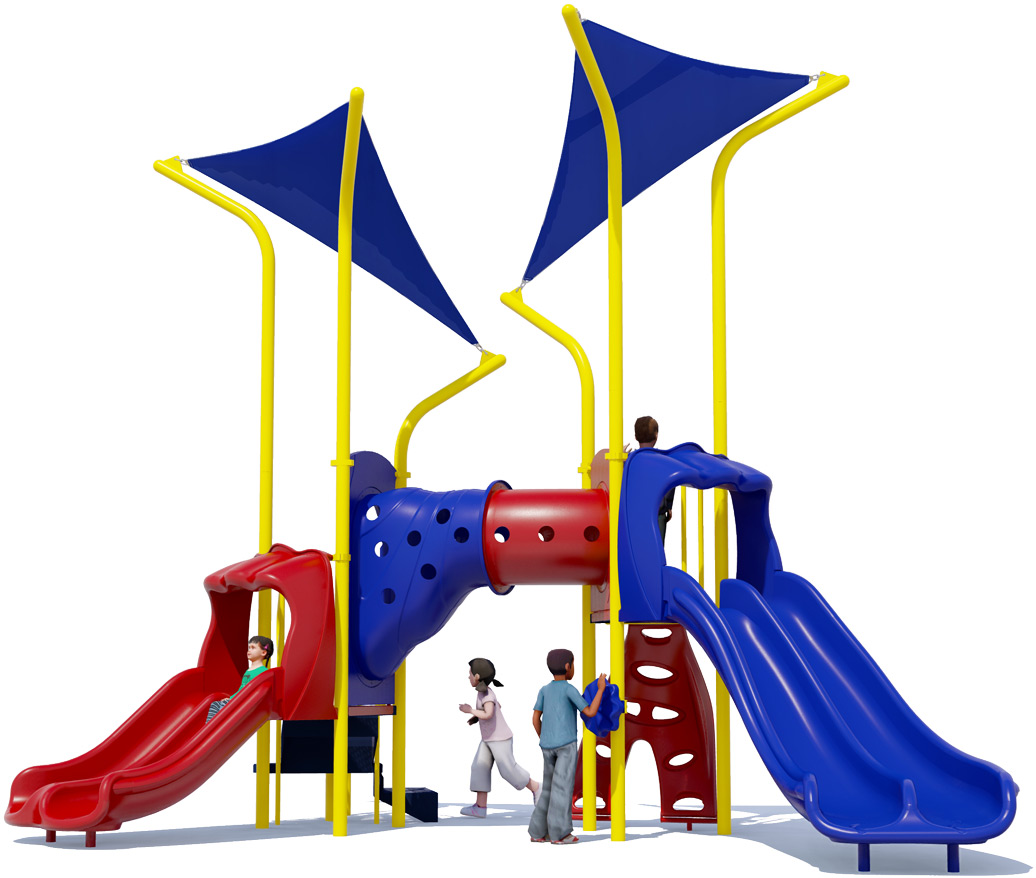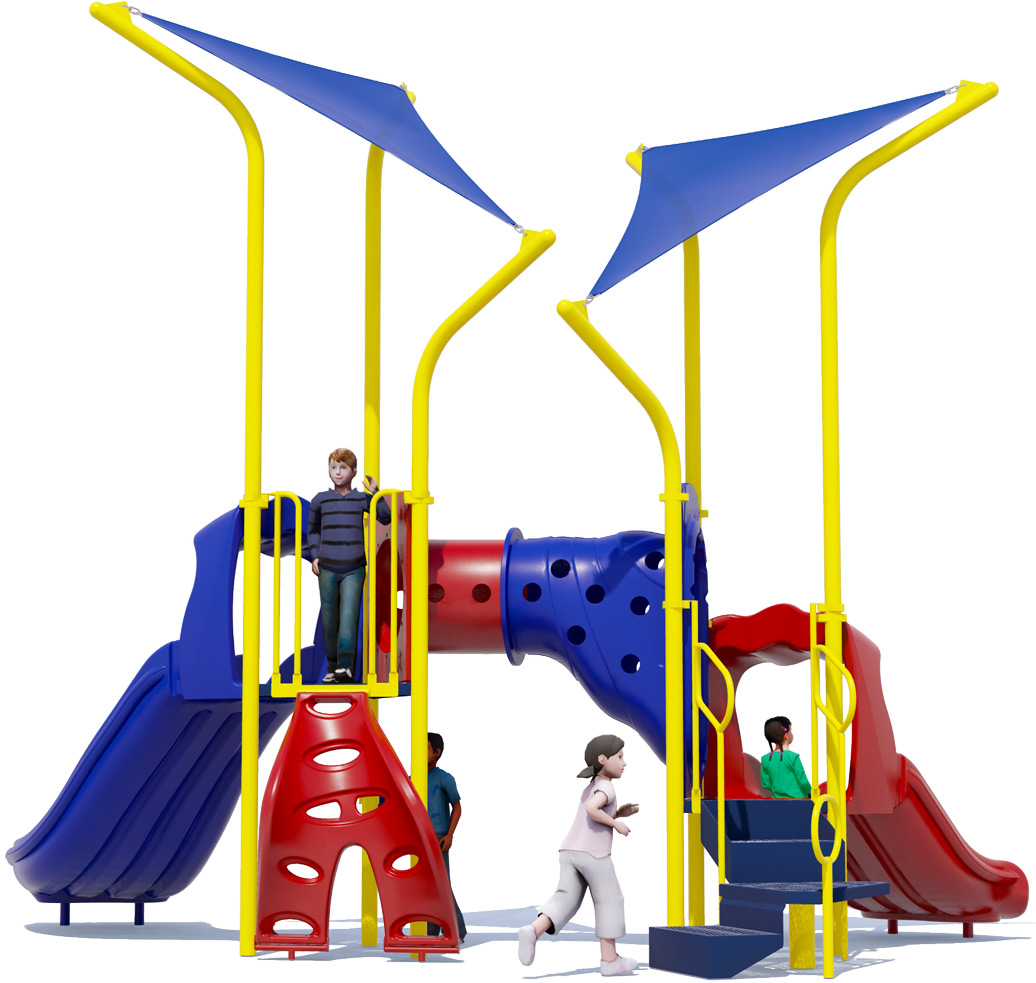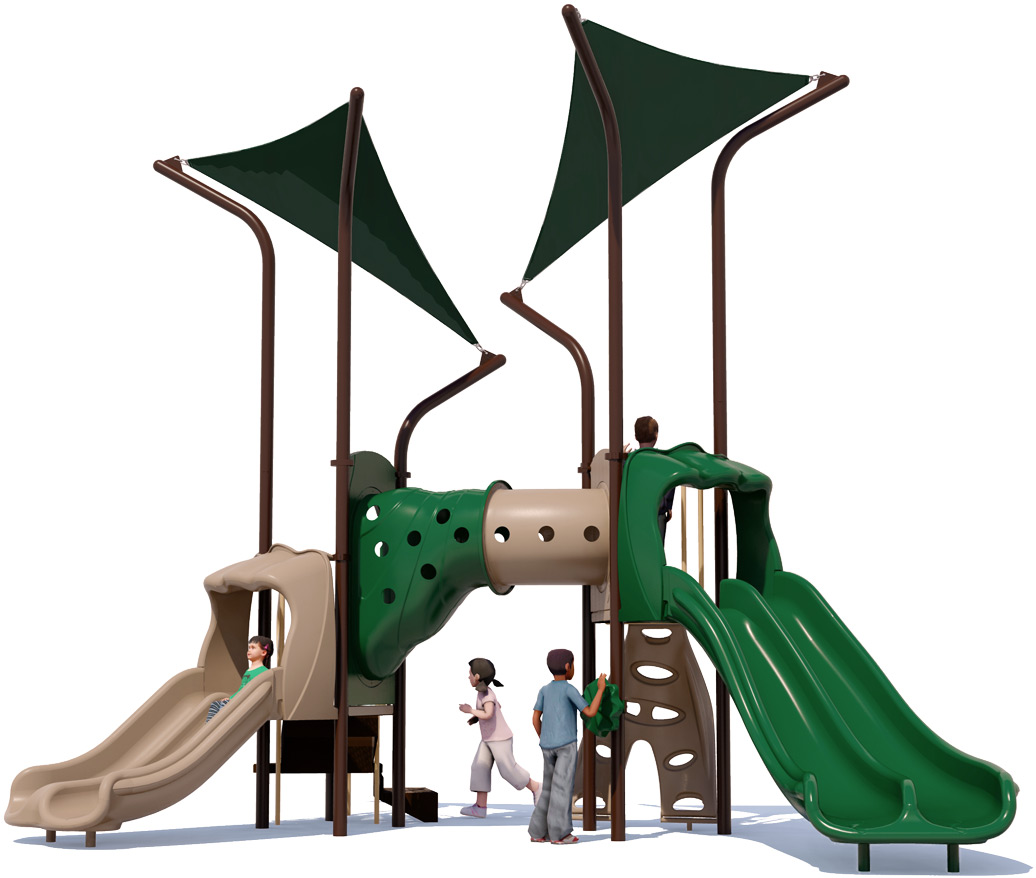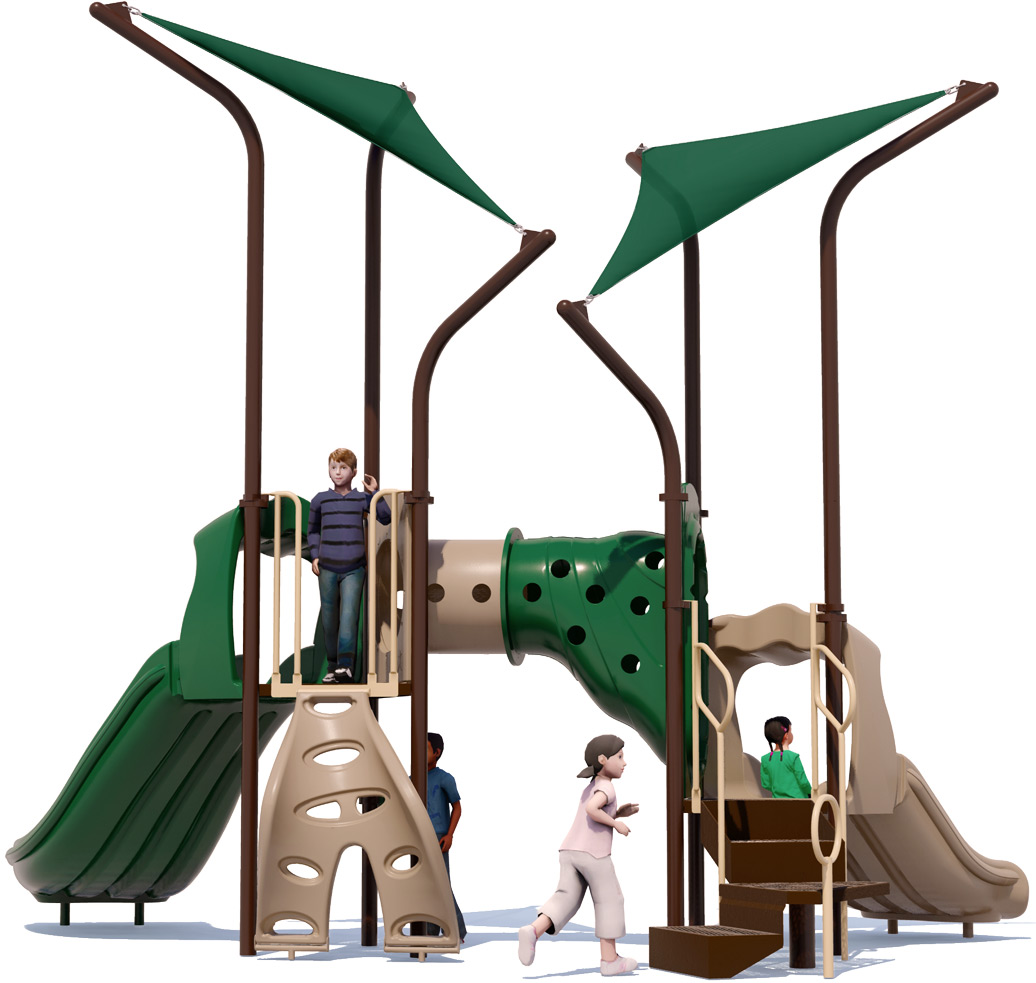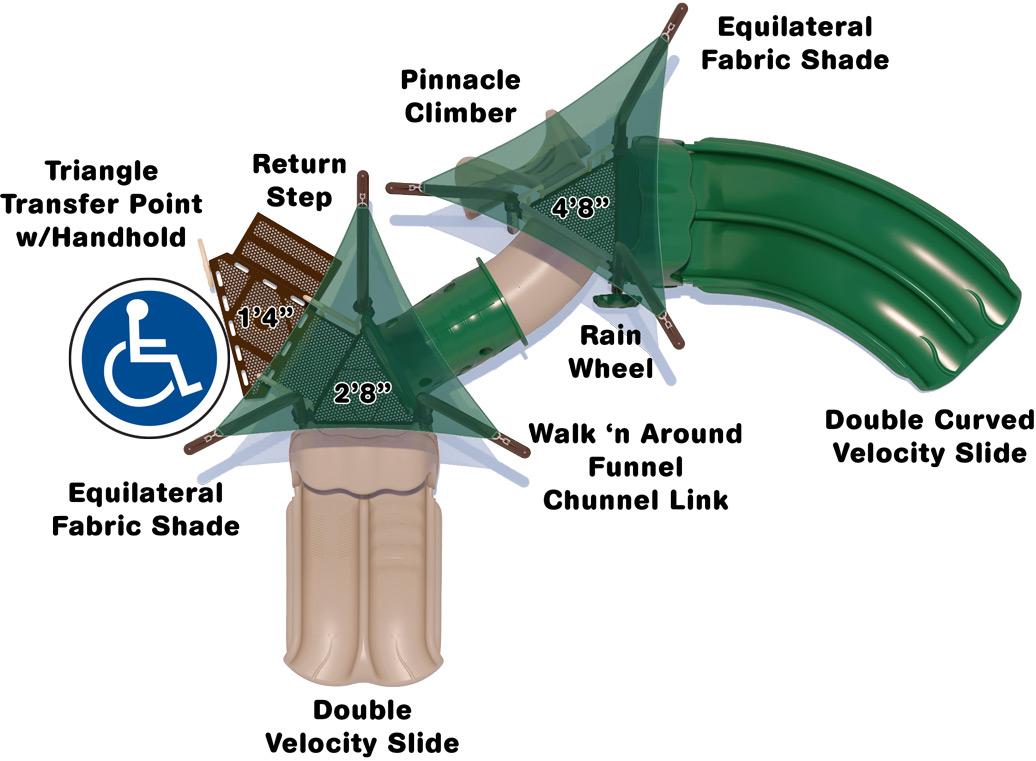 Speak with a Playologist
We are available Monday - Friday 8am - 5pm CST
Take a bite out of the Double Double, a unique playground from All People Can Play. This commercial play structure features 5 activities to engage as many as 20 children ages 2 to 12 years old in classic playground fun.
The use of two double slides is what lends this structure its name, but is what allows pairs of children to race each other down to the bottom. It also features two triangle fabric shades to keep kids cool in the summer sun. It is available in two pre-configured color schemes — Primary (red, blue, & yellow) or Natural (green, brown, & tan) — or can be customized to your color preference in a variety of powder-coated steel, roto-molded plastic, and polyethylene plastisol coated deck colors.
The Double Double features:
• Curved Double Velocity Slide at 4'8" deck height for older children.
• Regular Double Velocity Slide at 2'8" deck height for an alternate take on the perennial favorite.
• Pinnacle Climbing Attachment offers physical fitness challenge on the playground, and access to the upper deck.
• A Walk 'n Around Funnel Chunnel Link connects the two triangle decks, for a fun way to get from one slide to the other.
• A Rain Wheel at ground level for inspiring imaginative play.
• Two Equilateral Fabric Shades provides protection from exposure, and keeps the components cool to the touch.
• Triangular ADA Transfer station with hand-rail for inclusive play, to allow children of all abilities to enjoy the play structure.
• UV stabilized plastic components for long term durability and fade resistance.
• 3.5"O.D. upright posts are constructed from 12 gauge galvanized aluminum.
• Metal components are powder-coated to high-gloss finish per color choice.
• Meets or exceeds ASTM and CPSC safety standards.
Upright posts are powder-coated to customer color specifications, and are backed by a Lifetime Limited Warranty. All plastic components and punched steel decks are guaranteed by a 15 year limited warranty. Metal pipes, rungs, loops, and rails come with a 50 year limited warranty.
Each play structure requires safety surfacing under certain impact zones around the equipment, and we offer several options. Let us help you determine which material best fits your budget, and provide a quote to include said surfacing with your structure.
Trust the playground experts at All People Can Play to help select the right commercial playground equipment and amenities you need to design your perfect park. We are a leading provider and installer of professional playgrounds. Call us at 1-888-404-4416 to get started on your project.