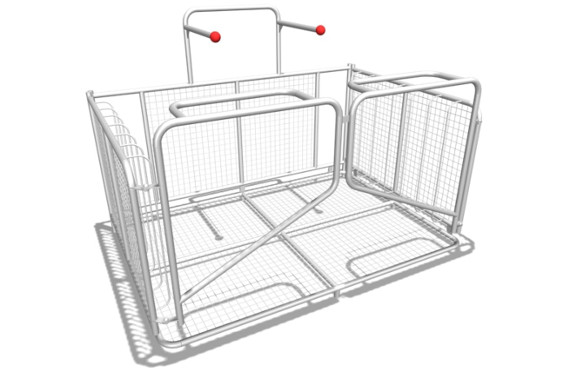 Speak with a Playologist
We are available Monday - Friday 8am - 5pm CST
A place for everything, and everything in its place. Now that you have a few pieces our Snug Play commercial playground equipment system, what do you do with it all? You can store your various Snug Play pieces in a sturdy storage unit that can be assembled indoors or outdoors for schools, health care facilities, and daycare sites. Avoid safety issues or liability from injury with improperly stored equipment.
Larger pieces like The Mound and Cone are designed to stay in the play area, however smaller building pieces are easily stored in the Snug Play Storage Unit for safety and organization. If you have a larger collection of the Snug Play pieces, consider numbering or labeling them to prevent loss or theft.
Product Specifications
63 x 93 x 71
Weight 660 lbs.
Need help organizing your pieces? After your purchase of the Snug Play Storage Unit you will receive instructions on how to store the individual components that you purchased. By following a set order, your complete Snug Play Storage collection can be fit into the storage unit. You will be amazed how quickly and neatly it can be packed up and ready for the next play adventure!
Augment your Snug Play collection with other bundles to provide more creative possibilities for children. Kids love to build! Expand their abilities and imagination with fun Snug Play pieces in your playground. There are a variety of bundles available to create your own collection of fun.