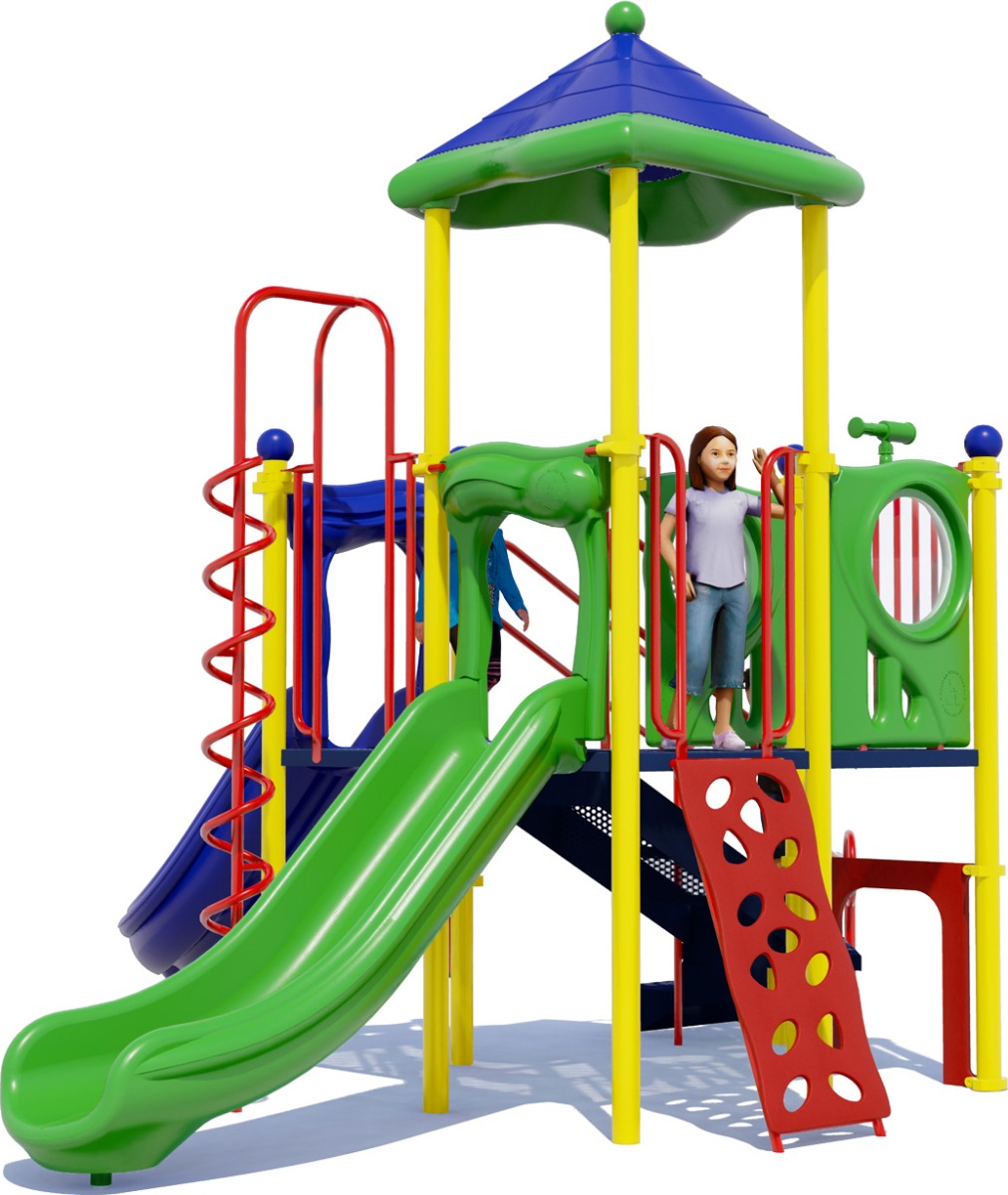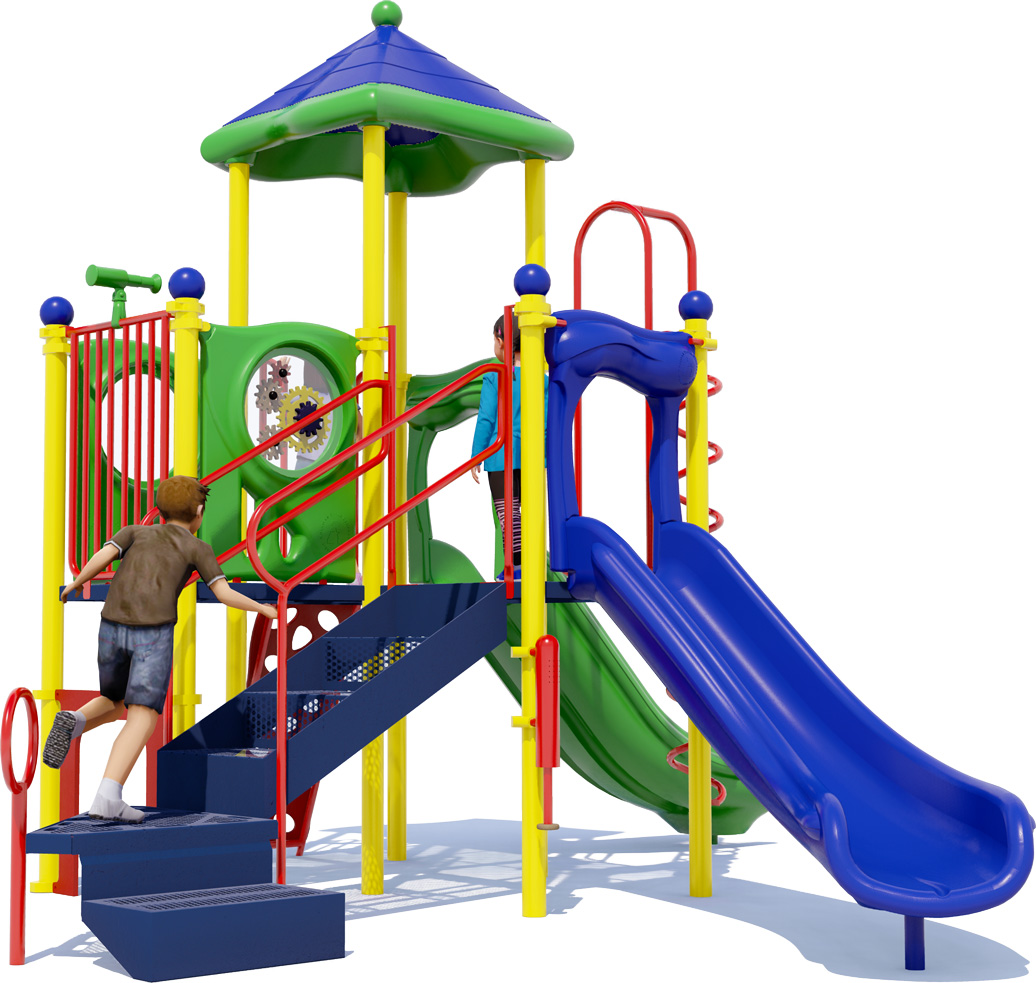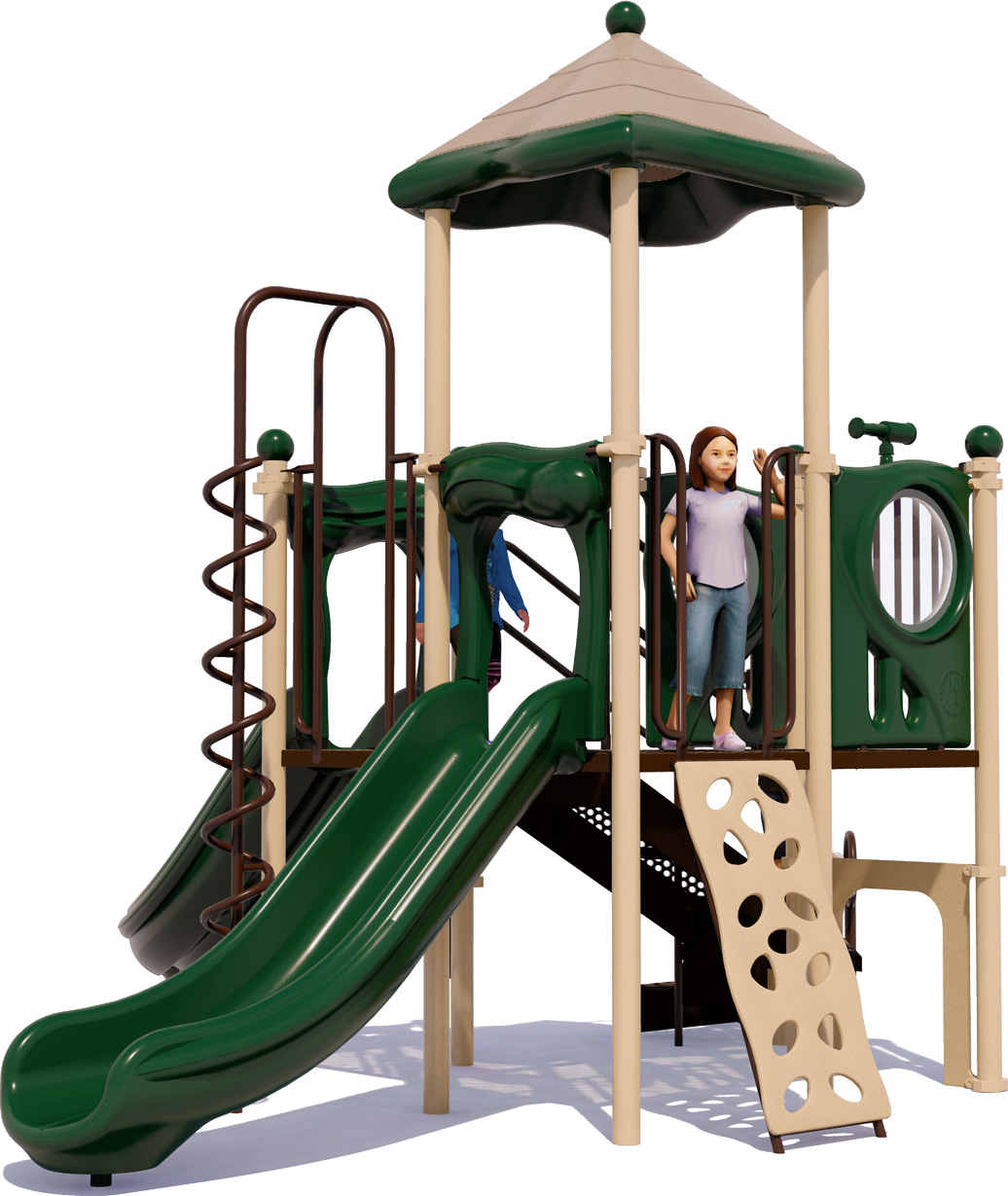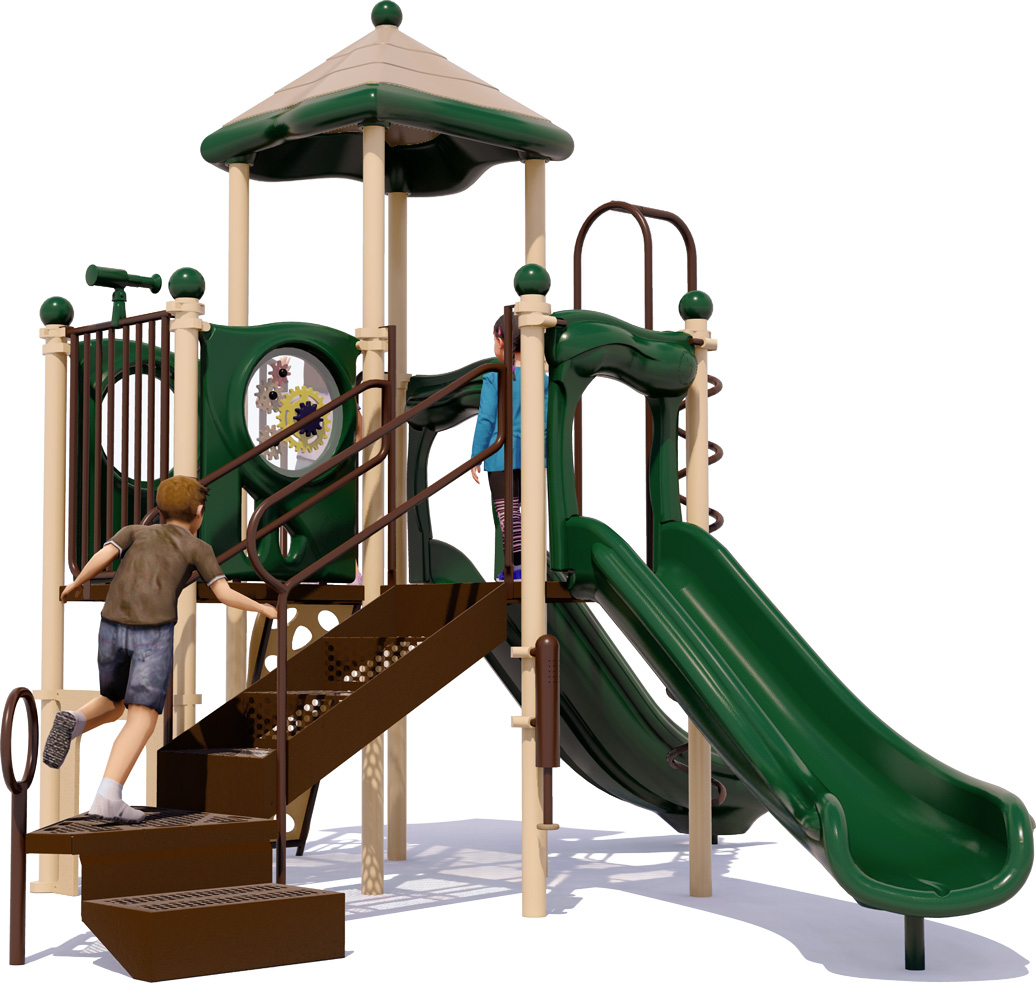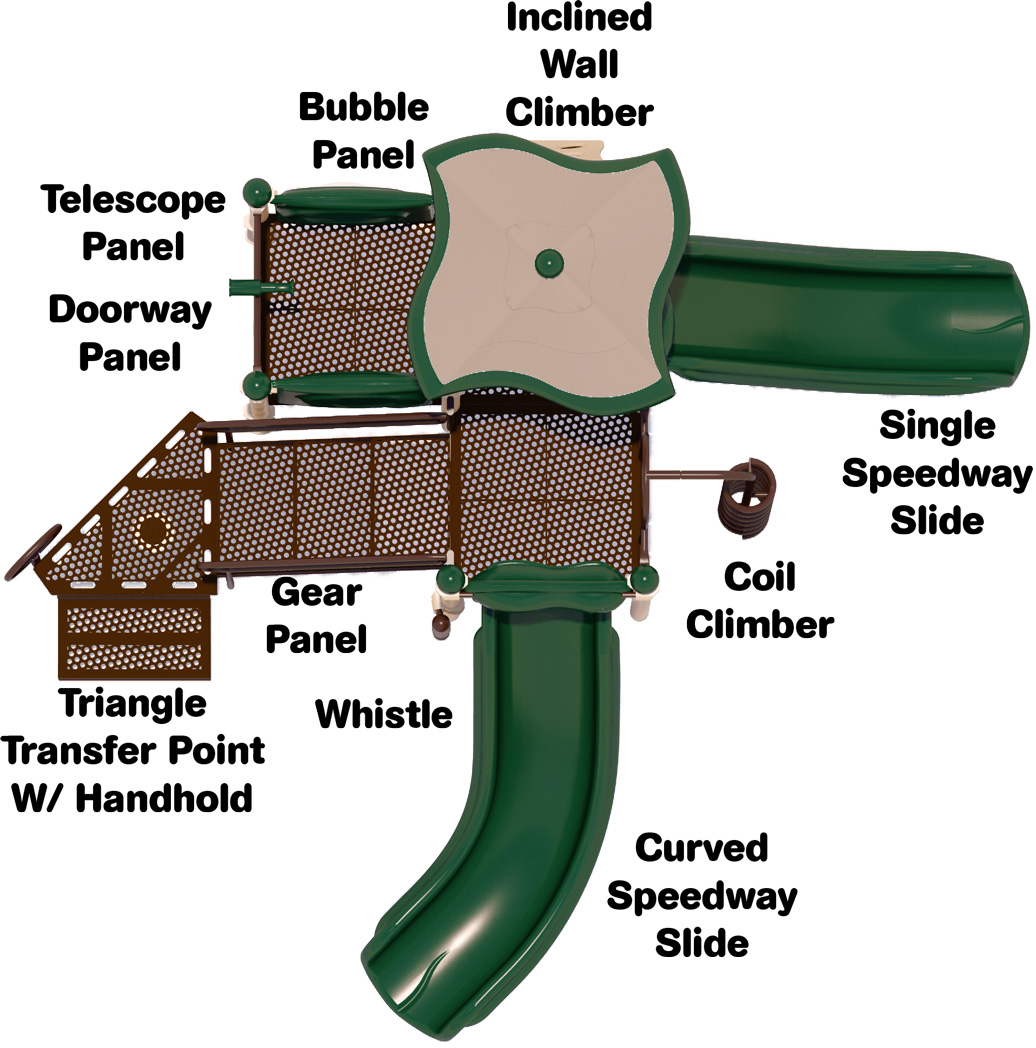 Speak with a Playologist
We are available Monday - Friday 8am - 5pm CST
With the Roly Poly compact play structure you're sure to provide many hours of fun and entertainment. And, because it packs a lot of outdoor recreation into a small space, it will make a great addition to your daycare playground, or other organization or facility.
At All People Can Play we ensure that all our commercial play structures provide the maximum amount of benefits to your children as possible. A significant amount of childhood development research has gone into the design of the play components so that children of all abilities gain important physical and mental skills in the guise of simple play.
The Roly Poly commercial playground equipment provides physical challenges that improve both children's fitness and confidence in the use of their bodies. It also houses play activities that encourage social interaction as well as individual discovery. The plastic activity panels, and even the roof, are designed to be subtle and fun ways of bringing education outdoors. In this way, every component provides an immense value, but is also constructed with high-quality materials to be a long-lasting investment in your children and organization's facilities.
The Roly Poly commercial play structure includes:
Single Speedway Slide for classic playground fun and entertainment
Curved Rapid Racer Slide provides a swift an exciting ride
Coil Climber improves upper and lower body fitness
Inclined Wall Climber builds confidence in their physical abilities
Bubble Panel encourages kids to look outside in new creative ways
Gear Panel introduces children to mechanical motion
Doorway Panel lets kids pretend and play house
Telescope Panel for looking afar and inspiring imaginative play
Square Rosetta Roof provides partial UV protection and foreign language learning opportunities
Triangle Transfer with handhold for ADA access and inclusive play environment
The structure is constructed from lead-free polyethylene coated punched steel decks, 3.5O.D. galvanized 12 gauge steel posts, UV stabilized rotationally molded plastic components, and high-density polyethylene activity panels. Steel posts are powder-coated to customer color specifications, and are backed by a Lifetime Limited Warranty. All plastic components and decks come with a 15 year limited warranty. The metal pipes, rungs, loops, and rails associated with climbers come backed by a 50 year limited warranty.
Call us at 1-888-404-4416 and get assistance from one of our qualified playground experts.